I'm the Product Manager for the Power of Attorney (POA) refunds service for the Office of the Public Guardian (OPG). My team and I built a digital and assisted digital service (no paper version) to meet a need that hadn't previously existed. We passed alpha and beta Service Standard assessments and launched to the public in only 12 weeks. Find out what challenges we faced, how we were able to build a high quality user-centred service in such a short period of time, and what I learned from the experience.
Why the service was needed so quickly
Here at the OPG we can't make any profit from fees paid for POA applications, so the amount received each year must be equal to the cost of processing the applications. The fees are adjusted annually based on predictions of submitted applications and between 2013-17 the amount received in fees exceeded our processing costs.
Late last year a team was set up to build a brand new service to allow users to apply for a refund, with a case management application to process and approve or reject claims.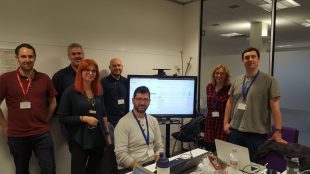 The challenges we faced
In MOJ Digital & Technology we take a user-centred approach to service design. With the refunds service we had a number of challenges to overcome to ensure it met users' needs:
Our data is not always accurate
People tend not to update their details with us which meant we couldn't refund applicants directly.
We were initially asked to deliver the service in a matter of weeks, which put huge pressure on everyone and we quickly discovered would not be possible if we wanted to create a quality service for our users.
We couldn't be co-located
We had to quickly form a team with the correct skill set which ended up working across 3 sites: London, Birmingham and Nottingham.
There was a ministerial reshuffle
We had to balance business needs with user needs while the ministers in charge were changing.
It was a sensitive project
We had to be sensitive in our approach to user research. We also had a limited and specific user group (POA applicants between 2013-2017), which made our research trickier.
How we achieved it and what I've learned from the experience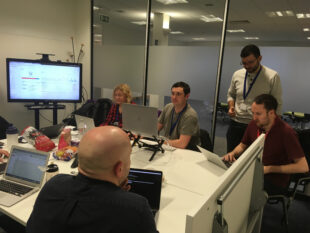 I learned so much from building this service! Here are a few of my top tips:
Be bold with stakeholders
First be pragmatic and realistic with what you can achieve and in what time frame, then be bold in presenting that to stakeholders (and sometimes the rest of the team), clearly outlining the pros and cons of all options. We set a clear mission statement with measurable Key Performance Indicators (KPIs), which helped to support our plan and provide evidence to back up our decisions with stakeholders and in assessments.
We all work with the user at the heart of what we do, but it's too important not to mention. For every challenge faced, user research and evidence were key to achieving the best outcome and value for all users and stakeholders.
My team focused on the users applying for refunds first and this is what we took to the alpha assessment. Plans for the caseworker user came later. We chose to do it this way because until we had applications coming through the casework user didn't yet exist as this was a completely new service, and with such limited time we wanted to make sure we didn't stray off course due to lack of relevant knowledge or incorrect assumptions.
During private beta we started building the case management application while iterating the front-end, so we needed to create a solid research plan to stay focused on the different needs.
We achieved this by splitting our fortnightly sprints in two: testing, researching and accepting applications in the first week and then suspending submissions to concentrate on testing, researching and processing applications the second. This was key to us being able to build the service so quickly while ensuring it met user needs.
Build services not form fillers
End to end services help internal and external users achieve their goals more efficiently.
I took up yoga while building the service and it really helped me to focus while I was at work, and switch off as soon as I left. Find a hobby or activity to help you achieve this too! You'll be amazed at how much more focused and effective you can be.
5 weeks and going strong…
The service has now been available for five weeks and has already received over 100k applications with 92.6% user satisfaction and an 80.2% completion rate.
The Government Digital Service (GDS) are using us as an example of best practice in their Service Standards training. They said in our assessment report: 'the service team are developing the service using an exemplary agile service design approach'. I am particularly proud of this and of my team for everyone's hard work to make this service so successful.
Please get in touch if you have any questions or comments. Subscribe to the blog for updates on our work, or follow us on Twitter.
Want to work on things that matter? Find out more about working at MoJ Digital & Technology.