Earlier this year the Government Digital Service (GDS) ran a discovery on collecting information from users of services across government.They identified an opportunity to make it easier for service teams to improve and publish accessible forms.
Following GDS' findings, we ran our own discovery to look at how this could be implemented in MOJ.
How we used textual analysis
MOJ has around 2,400 forms and guidance notes. With such a large sample size, we decided to test textual analysis techniques to identify initial requirements. We began with a sample of 2,000 from Her Majesty's Courts and Tribunals Service (HMCTS).
Firstly, we looked at where forms and guidance reference any of the other forms or guidance to understand how complicated it would be to group them into a complete service for users.
Secondly, we looked at key words that would indicate where a form does more than capture text, such as taking payments, attaching evidence documents, or requiring a wet signature.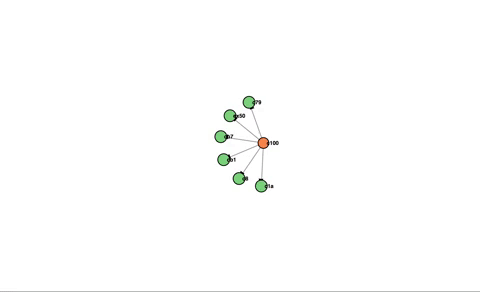 You can access the interactive data visualisation of our textual analysis by clicking the gif above
What we discovered
1. Services are not single forms, they're multiple forms and guidance notes
The textual analysis of references clearly shows services are not captured in a single form. Services are groups of forms and guidance.
A user often has to read separate guidance and fill out a number of forms for government to begin processing their application or case.
For example, the C100 form is an Application under the Children Act 1989 for a child arrangements, prohibited steps, specific issue section 8 order or to vary or discharge a section 8 order.
The C100 makes reference to 3 guidance documents to help users fill it out and asks some users to fill out 3 more forms depending on their circumstances.
These 6 documents, referenced by the C100, reference a further 16 forms and guidance notes. Those 16 reference a further 9.
This is problematic if you want to simply convert paper forms to equivalent online services, since you have to first identify and consolidate all the forms and guidance a user needs to complete a service. The textual analysis gives us these initial groupings of forms and guidance by service.
2. Forms require more than capturing text
Sending a form by post allows users to attach photocopies of evidence, sign documents and post cheques. We found over 50% of MOJ forms require attachments, around 25% require payments and 60% require a signature.
The results show that to improve and publish accessible forms, we will need to include the ability to easily attach evidence, take payments and replicate the intention of the signature for that form.
Next steps
As part of our discovery, we spoke to our colleagues across government to understand how they improved capturing user information for their services. Departments have already developed a number of innovative products and methods to solve similar problems. So, we want to learn from them by testing their solutions.
In alpha, we're excited to be working together with GDS in a number of areas and also prototyping some of the products and methods other departments have used.
If you have recently worked on a project that makes it easier for service teams to improve and publish accessible forms, whether in government or in the private sector, we'd love to hear from you in the comments below.
You can explore our initial results in detail on our data visualisation and see our methodology in the github repository.
Subscribe to the blog for updates on our work or follow us on Twitter.