How we're making it easier to share data across the criminal justice system.

Joining up fragmented systems
Data is at the heart of the criminal justice system. Information is captured at different points by a variety of agencies who use it to help make important and informed decisions. For instance, the information might be used to decide whether to charge or detain someone accused of a crime.
But there's a problem.
At the moment, all this important data is held in large, disparate systems owned by different agencies – such as police forces, prosecutors, courts, prisons and probation services. This makes it hard to share, and means staff may not have all the information when they need it.
These systems are expensive to maintain, hard to upgrade and more and more out of step with what users need and expect. Staff often have to manually re-enter data or phone up colleagues in other organisations to get important information.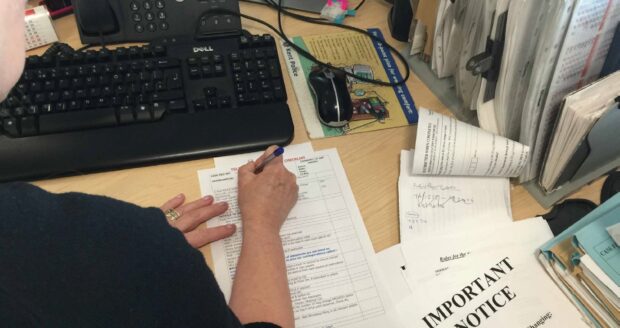 Mapping the data landscape
Earlier this year we tracked how data is managed across the system, in a criminal justice services landscape map. This showed how the system was experienced by its users and the different steps they go through as a case is passed between different agencies.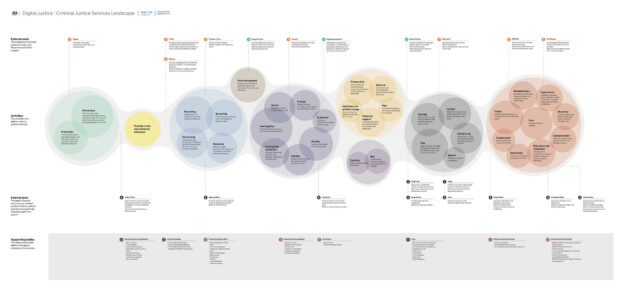 Since then, we've been looking in more detail at the flow of data within the system. You can see where agencies swap info in the data exchange landscape map.
As you can see below, it's a tangled web – with numerous contact points, criss-crossing lines and a lot of overlap.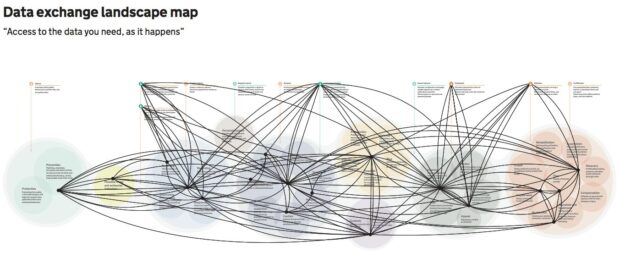 The diagram shows the sheer amount of duplication in the system, and helps us to plan how best to change things.
Opening up access
Over the coming months, we'll be looking to build simple tools and programs (known as Application Programming Interfaces or APIs) that will open up the data held in the separate systems.
We'll also be teaming up with the Government Digital Service, who are doing related work on data and registers. Pooling knowledge will help us identify the best opportunities and which datasets we can streamline.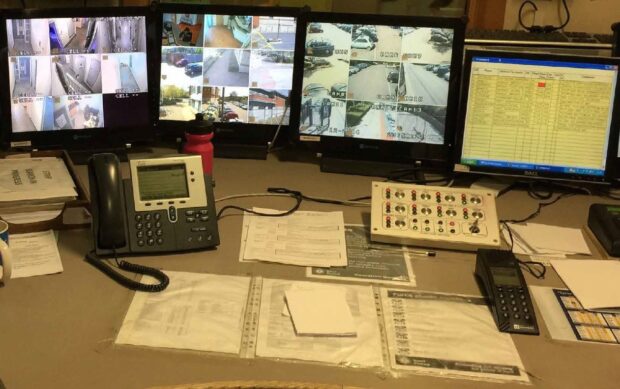 Setting guiding principles
We're investing time to set the principles for this work, to make sure that data sharing is built-in, not just an expensive or optional extra.
It's a complex area that we'll be exploring in future blog posts but some initial proposals are already taking shape:
agencies which collect data must ensure other business areas can access the information
there should be clearer ownership of data so people know who to ask for access
we should improve access to data by sharing it from one definitive place, rather than passing it back and forth between multiple systems
The time is right for change
Opening up access to data and making it more available is not a new idea, but we now have the technology and digital skills to make this possible.
We've listened to users and want them to have a radically better and easier experience – and one that delivers better results.
Let us know what you think
Do you have problems accessing or using information in the criminal justice system? What do you think the main problems are, and do you have any ideas for how we can improve things?
Please let us know: we'd love to know what you think. You can comment below or email us at contact-us@digital.justice.gov.uk.
Don't miss out on future blog posts: sign up for email alerts.