MOJ Digital is developing a new internal staff directory called people finder, with a better search facility and more information about employees.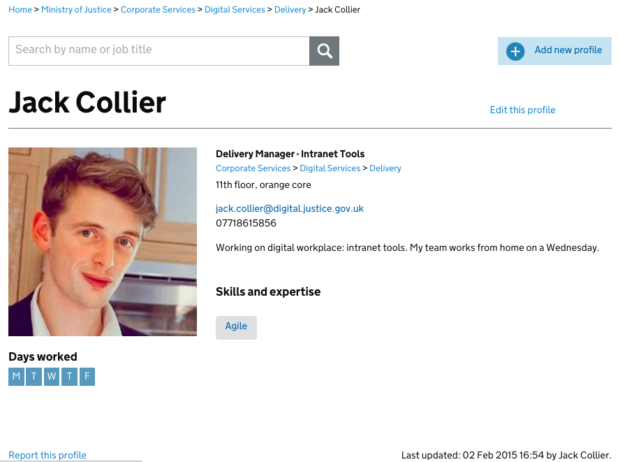 Getting rid of the 'blind dates'
At the moment it's hard to find people in the department - the old version of the people finder is rarely used and most people rely on the Global Address List in Microsoft Outlook. Both are hard to keep up to date, and so are often inaccurate or missing important details.
The new tool is in its early stages but we're already using it in our team to stay connected. The tool allows users to add their contact details, job description, skills and expertise, but also upload a photo - which cuts down on 'blind dates' when you're trying to track someone down in person.
We're rolling out the service across the department and have started by inviting colleagues in the HR and Technology teams to create their own personal profiles.
The challenge
The biggest challenge in rolling out the new tool is ensuring that all the information on staff is accurate.
We're pursuing a number of strategies to get hold of this info, with the minimum that we're after being a name and email address.
Our product
In order to keep the tool up to date and accurate, the new people finder is entirely self-managed. This means users can easily update their own profiles, but also correct their colleagues' pages, or ask for more details if any info is missing.
By creating a personal profile, you will help build a much more accurate, up-to-date service for colleagues to find and contact you and understand your role.
We've also made it a lot easier to search and browse through the records.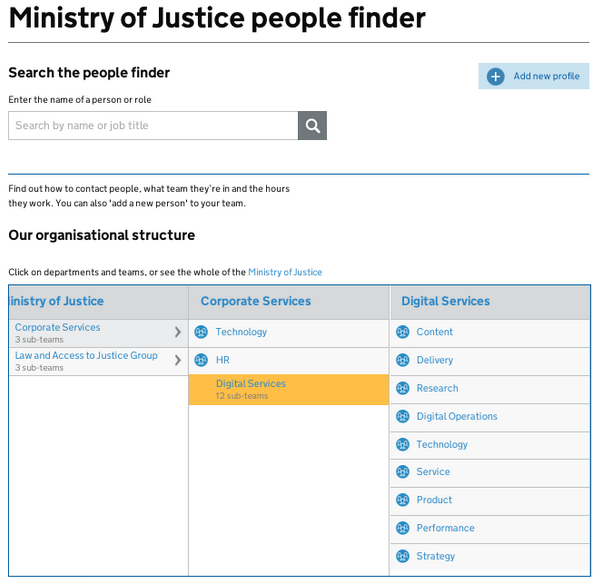 The more information you can give about yourself and others, the better the service will be for everyone. The top thing that users search for, however, is a phone number.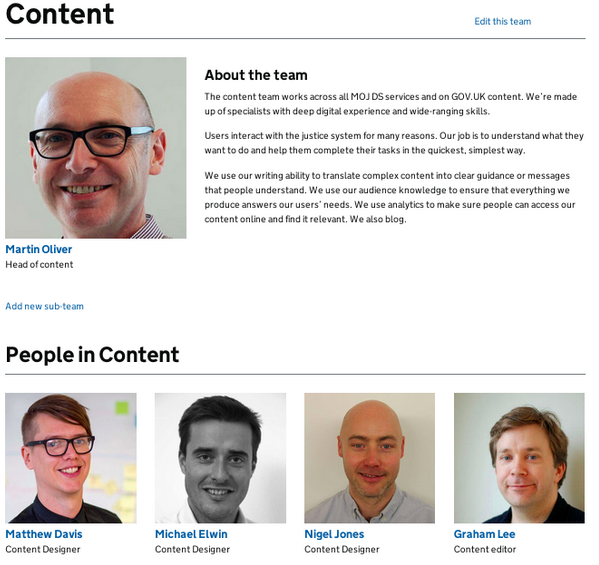 Find out more - and get in touch
Please contact people-finder-support@digital.justice.gov.uk if you want to find out more or are interested in helping us out.
To keep up to date with what we're up to, follow us on Twitter @MOJDigital.