What does designing a digital service have in common with designing a policy?
For designing a good digital service the first and most important principle is to start with needs – the needs of the public, rather than the government, or how the process works at the moment.
This can be hard when making policy, as officials rarely start with a blank canvas and can find it hard to speak directly to the people who use their services.
We recently ran 2 workshops at a policy profession conference to understand if we can use digital service design techniques to make policy-making more effective.
The workshops highlighted differences in vocabulary between policy and digital teams, but showed that we're very keen to bridge the gaps and learn from one other.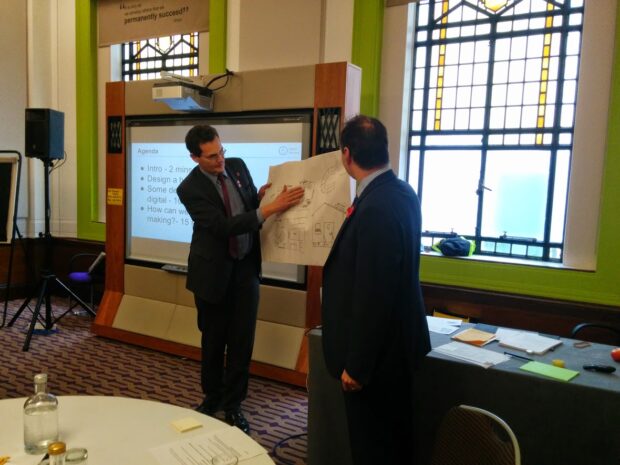 Workshops – on the way we work
Kat Gough, Nupur Takwale and I ran the 'putting user needs at the heart of policy-making' workshop, which aimed to get policy to re-examine how they worked with users. As a creative exercise we asked the teams design a house for some given 'personas' to show how important it is to consider user needs when designing a product.
Amy Wagner and Jess Wittebort ran the 'digital tools' workshop, which focused on team communications and agile project management. They closed the session with the well-known marshmallow challenge – a playful way of showing the benefits of delivering on your project rather than exhausting time in planning.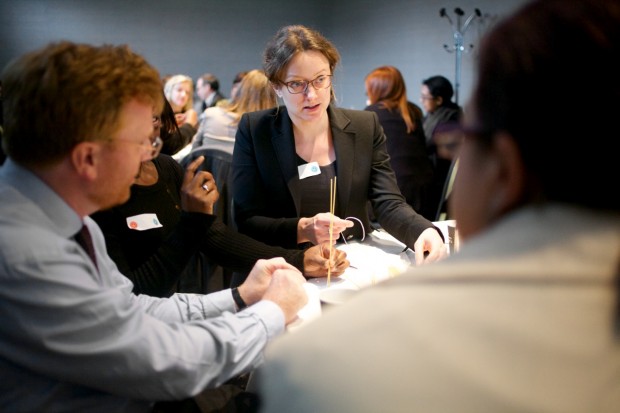 What we learned
We learned a lot from the workshops about the challenges involved in developing policy, such as:
not having a blank canvas
hard deadlines
ministerial pressure
pressure from stakeholders and lobbying groups
difficulties in speaking to users of the services
Another problem is that organisations often claim to represent members of the public, but really give their own views.
We think that service design techniques used in digital - involving prototypes and testing frequently with real users - could help with some of these challenges.
What's next
We're already starting to act on some of the things we learned at the workshops.
Policy officials will now be spending more time on the front line so they can meet the people who use the department's services. Each of the officials in the access to justice team will be encouraged to spend at least 2 weeks with the public – for instance at a court.
We will be helping policy teams to redesign their policies using service design principles.
We'll also be running seminars for policy officials on agile project management, as part of a Digital Capability project.
Watch this space and follow us on Twitter to find out how it goes!