This week we finalised work on changes to the court finder ahead of the introduction of the single family court on 22 April.
You can now quickly find out which court to go for adoption, divorce or children cases, by entering your postcode and selecting the area of law.
For example, if you live in EC1A 7AJ and are applying for a divorce, you can carry out a simple search like this: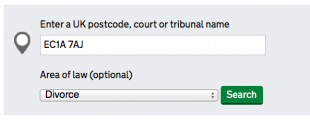 This will give you the court that deals with divorce applications for your postcode: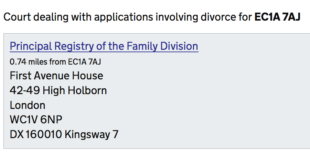 We also created a facility to allow our HM Courts & Tribunals Service colleagues to keep this information up to date:

Developers Jairo Diaz and Danny worked with visual designer Sjors and web editor Graham, using data from HMCTS colleagues, to build this in a couple of weeks.